Jeremy Auter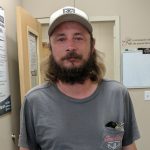 "I'm a trainer at Covenant Transport and every time I get a new student I visit the Rolling Strong coaches for helpful tips on health and nutrition. The positivity we get from Rolling Strong is exactly what we all need!"
Jessica Cook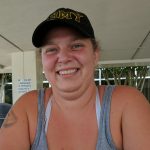 "With the help and encouragement of the Rolling Strong coaches, I was able to lose seven pounds by eating smaller portions, introducing more veggies, and cutting out sodas."
Chad Zinzow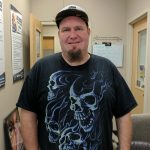 "I have successfully lost 10 pounds over the past month! With the continued encouragement of the Rolling Strong coaches, I intend to stay more active while at rest stops and follow the grocery list they recommend in order to eat healthier."
Janet Merrifield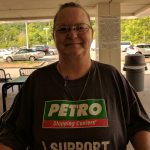 "With advice from the Rolling Strong coaches, I've managed to decrease my smoking from two packs a day to one. I've lost five pounds in one month, and Rolling Strong helped me pass my DOT with flying colors!"
David Warbe
"Since beginning Rolling Strong's coaching program, I've lost 12 pounds and lowered my Blood Pressure to where it's now within a normal range! I have improved my eating habits to include grilled chicken, tuna, salads, and more veggies. Because of the life changes I've made, my migraines have stopped as well!"
Danny Smith
Danny has lost 10 pounds over the past five to six weeks. He exercises three to four times per week and drinks mostly water. In addition to losing weight, Danny lowered his blood pressure by 10 points and is well on his way to meeting his goal weight.  Way to go, Danny!
Jose Rosario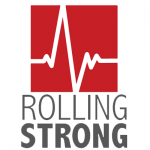 During the third coaching session (two of which were telephonic) with his CDL Wellness Coach, Jose was thrilled to report that he had lost 10 of the 15 pounds he set as a goal back in January. He thanked Rolling Strong for the coaching which included suggestions like cutting back on his portion sizes. According to Jose, that has been the biggest contributor to his weight loss. He is making healthier choices, and sleeping much better now that he's not eating a big meal before bedtime.
Jose has joined a gym, but he gets daily exercise while on the road by doing calisthenics for 15 minutes every day. Losing the 10 pounds has given Jose the motivation to reset his long-term goal and he is now wanting to lose an additional 15 pounds.
Eric Perkins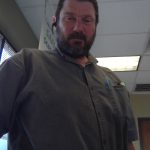 Eric has lost 12 pounds in the past five months while working with his Rolling Strong CDL Wellness Coach. He exercises 250 minutes per week and has given up soda. Keep up the great work, Eric!
Norman Jones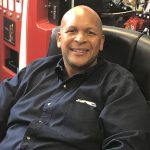 A huge thank you to Norman at the Dallas terminal for providing water and healthy drinks to all the drivers!  After discussing drink options with the Rolling Strong coaches, he found out that the Gatorade being provided contained too much sugar per serving.  It is so great to have in-house employees be such an integral part of helping improve driver health.  Thank you again, Norman!
Stewart Spencer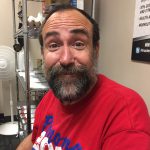 Stewart has lost 38 pounds in the past six months by using his FIT System daily and walking three miles every day.  He has started using lettuce wraps in place of bread, cut out sodas, and drinks a lot more water.  Stewart says, "I couldn't have done it without Rolling Strong!  I have more energy now, I sleep great at night, and just feel happier overall!"
Michael Cecil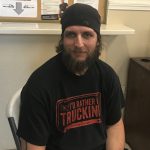 Michael has lost five pounds with the help of Rolling Strong!  He checks his weight on a regular basis at the terminals using the health check stations.  A couple of major changes he has made to his diet is cutting back on his sugar consumption and drinking more water.  He has stopped keeping cookies and other sweet treats in the truck and has replaced them with protein bars instead.  Keep up the great work, Michael!
Randy Smalls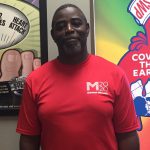 Randy is celebrating two years without blood pressure medication thanks to the coaching from Rolling Strong!
Lori Hyde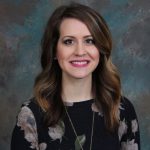 "As a busy working mom of two small children, exercising has always been placed on the back burner.  Thanks to Rolling Strong, I am able to schedule professional training classes during my lunch breaks while I'm at work two to three times per week!"
Nola Lawson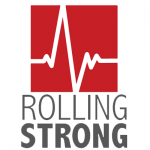 "I have been working out with Rolling Strong Coach Melanie for about two and a half months and I love it!  She has a different workout every time so we never get bored.  She plans the work outs to meet each individual's fitness level so although there are three people in the class, everyone gets the maximum benefit from the work out.  It's a great experience every time!"
Diana Ingram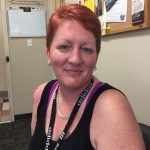 Diana joined the water challenge during the 2016 Fall Safety Blitz.  Since then, she has lost 10 pounds by not drinking sodas and sweet tea and has quit smoking.  Diana says, "Thank you, Rolling Strong, for getting me hooked on water!"
Charles B Adams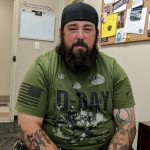 "I have lost 30 pounds with the help of Rolling Strong by walking two times a day, eating smaller portions, and drinking more water.  Because of injuries I have had in the past, a Rolling Strong coach introduced me to stretches that have helped me tremendously and I do them every day."
William Klinghagen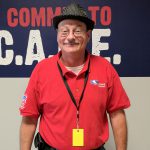 "With the information that Rolling Strong gave me through the app and pamphlets, I have lost 10 pounds and I am able to stick to a low-calorie diet.  I take my multi-vitamins daily with my protein shakes, only eat grilled chicken or fish, and I'm happy to say that my snacks consist of fruit.  I work out with the FIT System frequently, and every time I stop I am continually active.  You HAVE to take the time to work out!"
Mosies Santiago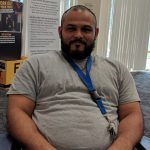 "When I first started working for Covenant, I gained weight and didn't like how I was feeling.  I made some small changes, such as walking, then I started working out two hours a day.  I was beginning to lose motivation, so I went to the Rolling Strong coaches for help and now I'm back on track!"
Andrew Brabham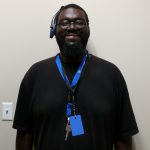 "For the last 45 months, I have walked twice a day and have lost a total of 69 pounds.  I have been baking and grilling my food, rather than eating fast food.  I wanted to continue making the right choices as a driver, so I signed up with the Rolling Strong program to help keep me motivated and accountable with my health goals."
Andre Alonzo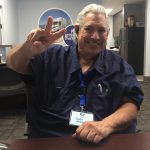 "Thanks to Rolling Strong, I was able to pass my agility test!"
Andre received tips and was shown proper techniques on how to complete his agility test by a Rolling Strong health coach.  He was easily able to pass the step/kneel portion of the agility test afterwards.  Great job, Andre!
Frank Cabral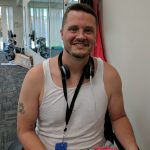 "I have noticed that a bunch of drivers are heavy.  It's easy for them to get caught up eating bad food and making poor decisions.  I went home and while I was playing with my kids I ran out of breath.  At that point, I knew I needed to change.  I watched a Rolling Strong video which led me to eliminate soda and reduce my coffee intake.  I cut back on my snacking, and started eating more veggies and trail mix.  In order to get my exercise in, I walk, do burpees, and push-ups.  I have currently lost 45 pounds, and I went from a 1-year DOT card holder to a 2-year DOT card holder."
Ken Kertesz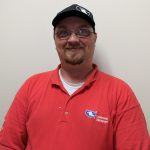 "I am a trainer at Covenant, and every month I stop by Rolling Strong to introduce my students to the coaches.  I want my guys to understand fully what Rolling Strong has to offer, and I know I need to bring them straight to the source – the Rolling Strong coaches.  I educate them on making proper selections, correct portion sizes, and explain that their metabolism isn't what it would be if they were working a normal job.  I try to encourage them to eat fresh fruit when it's available and when I order, I make sure it's in small quantities.  I also teach them to slow down while they eat so their body has enough time to signal to their brain that they've had enough."
Richard Miller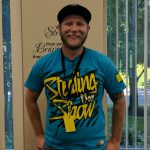 "When I first started driving, I thought I was invincible.  As time went by I started gaining weight and I wasn't as prepared as I thought I was.  I decided to come in and see the Rolling Strong CDL Wellness coaches to get a better idea of how I could get healthier and stronger.  They have helped educate me on how to make better choices when it comes to eating and exercise."
Frank Sernas
Frank enrolled in the Rolling Strong program back in April.  His blood sugar reading was elevated and he wasn't monitoring it regularly or even taking his medication.  Frank has been working with a Rolling Strong CDL Wellness Coach over the past few months and his blood sugar levels are now under control.  He is taking his medication daily and has eliminated high calorie, sugary snacks and has decreased his soft drink intake.  In conjunction with these lifestyle changes, Frank has lost 11 pounds!  He currently works out with weights on breaks and has increased his number of steps throughout the day.  Great job, Frank!
Scott Helms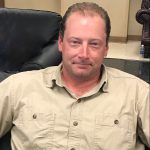 Scott has lost 23 pounds with the help of Rolling Strong.  One of the first changes he made was cutting out coffee and switching to green tea and water!  He eats almonds, and has small snacks throughout the day to help him avoid over-eating at meal times.  Scott's calorie count stays around 500 calories for each meal, and his go to food to start the day is oatmeal.  He incorporates fruits and veggies to make sure he receives enough fiber each day, and last but not least, he exercises as often as possible using his bands four to five times a week.  He plans on losing 31 more pounds in order to get to his goal weight.  Keep up the great work, Scott!
Jose Perez-Delgado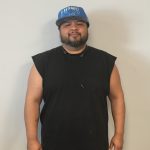 Congratulations, Jose, on losing weight as well as lowering your blood sugar!  Jose took the advice from Rolling Strong and cut back on the amount of fast food and junk food he consumes.  Instead of relying on truck stops for food, he grocery shops instead.  He chooses to eat sandwiches and salads instead of the heavy processed meals he ate before.  If he does happen to eat at a truck stop, he visits the salad bar and water is his drink of choice.  He plans to continue to do the most he can to improve his health.  Great job, Jose!
Anthony Andrade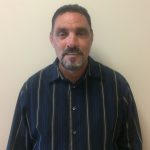 At driver orientation, Anthony passed his blood sugar test with the help of Rolling Strong and CDL Wellness Coaching!  Through the coaching, he has learned how his diet and hydration impacts his blood sugar.  Anthony now chooses water over soda, grilled foods over fried, and he monitors his blood sugar regularly.  Keep up the great work!
Rob Greer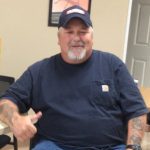 Rob has been taking blood pressure medicine for years, but hadn't been keeping an eye on his overall health as a driver.  He went in for his physical and received a 90-day card due to high blood pressure.  He then began working with the Rolling Strong coaches and learned that he was eating too much sodium and not getting enough water.  He was drinking a lot of caffeine and wasn't getting any regular exercise.
After purchasing the Fit System and Stepper, Rob began using them regularly as well as the gym at the terminal.  Shortly after, he successfully renewed his one year medical card and is back on the road!  Rob continues to limit his sodium intake, drinks lots of water, gets regular exercise, and continues to check in with his health coach to make sure he is staying on track.  Congratulations to this driver for taking control of his health so he can stay safe on the road!
Adriana Coulter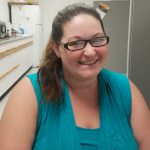 "I worked with a Rolling Strong Health Coach during my pregnancy, and I lost 21 pounds in 2 months right after giving birth!  I am a Type 2 Diabetic and I got my A1C down to a perfect level by exercising with my baby girl, and making healthier food choices so I can be around for her.  My doctor just took me off my diabetes meds and that has been my goal from day one!"
Matt Slovack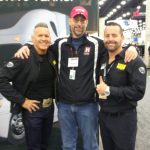 "I have made some drastic changes in order to better myself after working with the CDL Wellness Coach at Don Hummer Trucking.  I used the Health Check Station and it showed me some information that I wasn't happy with.  I have since cut out soda and eating junk snacks.  I drink coffee, water, and OJ, and eat apples along with other healthy snacks.  My breakfast is oatmeal with honey, which gives me the pick-up I need.  Lunch is normally a PB&J sandwich, and dinner is a Healthy Choice microwavable meal with a bag of steamed veggies."
"My goal is to lower my weight by another 25 pounds!  When I get to the yard, I use the Health Check Station in order to get my numbers and I have been keeping track of my progress.  I plan to get one of the FIT systems as well for use in the truck while I'm on the road."
Jose Ortegon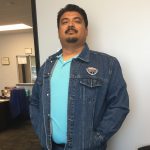 Congratulations, Jose, on achieving your jacket for walking 750 miles.  What a great way to set an example for all the other drivers out there!
Robert McGuire II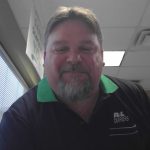 Robert has been working with his Rolling Strong CDL Wellness Coach for the past month and has successfully lost six pounds!  He has eliminated juice from his diet, and is being more physically active.  We are very proud of the changes Robert has made.  Keep up the great work!
Edwardo Gonzalez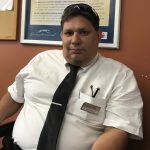 Edwardo has lost 17 pounds with the help of Rolling Strong.  He has been working with Coach Jonathan since driver orientation in May, and the changes he has made has helped with his new-found weight loss. Edwardo eats breakfast every morning, has increased his vegetable intake, and snacks throughout the day on healthy foods so he doesn't over eat in the evening. He plans on continuing these healthy habits, as well as adding more movement and exercise into his daily routine to help with future weight loss. Great job, Edwardo, for taking control of your health while being out on the road!
Sherry and Gerard Johanning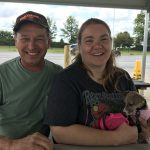 Sherry and Gerard are Rolling Strong!  They work on their health while truckin' down the road, and Sherry has lost 15 pounds since February.  They are cooking and eating in their truck, which includes making veggies, salads, and incorporating lots of fruit into their diet. They are walking each day and plan to start working out with the FIT system while out on the road.  Keep up the good work!
Sherry and Gerard Johanning
David Rispoli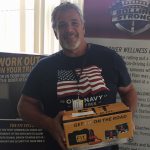 Congratulations to David, who won our "Know Your Numbers" contest during Covenant Transport's Spring Safety Blitz!  David is excited to have his new FIT System and already has it installed in his truck, where he uses it daily. He loves the fact that you can get a fully body workout with the system, and believes it is "ideal" for truck drivers. David says "Being able to exercise right in your truck, it doesn't get any better than that!  The Rolling Strong staff is incredible.  They remind us to do the things we know to do, but often forget while on the road."
Chelsea Jones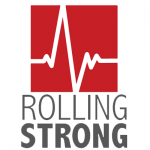 "During the time I have been at Covenant Transport, Rolling Strong has been a great deal of help. The coaches are encouraging, patient, helpful, and outgoing. They have motivated me to attend more classes they offer, as well as helped me to lose weight. Rolling Strong has encouraged me to spread the word about how beneficial the program is, and how caring and hardworking Ms. Melanie and Mrs. Trisha are. These ladies are phenomenal! They work tirelessly to create a workout plan for the class, drivers, and more, and I really appreciate their work. They have encouraged me to eat healthier, and opened my eyes to key information regarding my health. I appreciate everyone from Rolling Strong!"
Kevin Gardner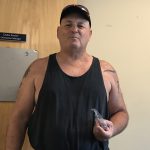 Kevin has lost 16 pounds over the past two months.  He learned during orientation, from the Rolling Strong CDL Wellness Coach, how important it is to drink water when he is driving.  His main weight loss tip is to stay away from truck stop foods.  He now eats veggies, fruits, and salads while out on the road.  Kevin enjoys smoothies and tries to limit his bread intake while driving.  Congratulations, Kevin!  Keep up the great work.
Ellen McCaskey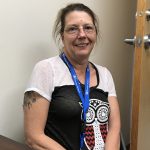 Ellen passed her pull/push agility test with the help of Rolling Strong and the CDL Wellness Coaching!  She says that everybody has been very supportive, and after passing her agility test she is now ready to hit the road.
Jack J.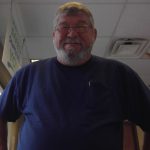 Jack has lost over 11 pounds by eating healthier and working out every day.  He walks on the treadmill every morning before work, uses his Fitbit regularly, and has cut out unhealthy foods.  These changes have helped him to drop the weight and feel better.  He continues to check in regularly with his Rolling Strong CDL Wellness Coach.  Keep up the great work, Jack!
Jose Soto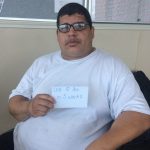 Jose has lost 10 pounds in 5 weeks and has decreased his waist size by 5 inches.  He chooses to drink water and juices over soda, and has changed his diet to include fruits and salads and eliminated bread altogether.  He also incorporates exercise into his daily routine.  Jose began working with his Rolling Strong CDL Wellness Coach during orientation and continues to check in when he is at the yard.
Keishla Hernandez
"I've lost 25 pounds since January by eating healthy!  This includes eating lots of veggies, salmon, and portion control.  I commit to 5 days per week of HIIT training in addition to staying accountable with weekly Rolling Strong Health Checks and coaching with my CDL Wellness Coach."
Enrique Robles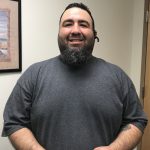 Enrique has lost six pounds since February by making two simple changes to his daily routine.  On his 30-minute break he walks for 15 minutes, in addition to increasing his water intake.  These small changes have helped him drop weight and feel better.  Keep up the great work!
Carlos Murillo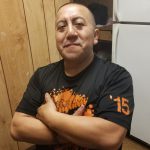 "I've lost 3 lbs. since February by increasing exercise, eating more fruits and vegetables, and drinking water every day.  Exercise makes me happier, and I don't feel stressed anymore.  The Rolling Strong Health Check every week keeps me focused."
Brenda Johnson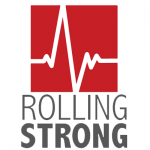 "I've been with a Rolling Strong CDL Wellness Coach telephonically since October of 2016.  Since then, I have lost 47 pounds and 33.25 inches overall.  I'm amazed with my progress in weight loss, but more so with how much better I'm feeling.  Having a coach to talk to whenever I need makes all the difference.  I have tried before on my own and failed so many times, but now I'm on my way to a better lifestyle.  This program is working for me, and I'm looking forward to more weight loss and better fitness."
Talon Lefler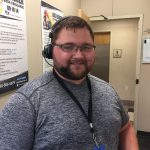 Since meeting with his Rolling Strong coach 6 weeks ago, Talon has been drinking more water, practicing proper portion control, walking more, and using his FIT System. Talon has lost 12 pounds so far and is focused on his goal of losing another 60 pounds.
Cliff Vergile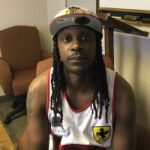 "Our Rolling Strong Coach was helpful in giving me health and wellness advice during Greyhound Driving School. I found the breathing advice helpful. I set wellness goals to change my eating and daily habits. I don't usually watch what I eat and consume, I realize I need to be more mindful of that. Coach Norie opened my eyes to a lot. I have been told before about my bad habits but Norie helped me realize the reality of it all."
Jeannie Almond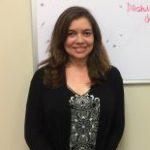 Jeannie has lowered her blood pressure: systolic down 39 points and diastolic down 14 points. She achieved this success by decreasing her sodium intake, began drinking more water, eating healthy snacks such as walnuts along with meeting weekly with a Rolling Strong Coach.
David Lopez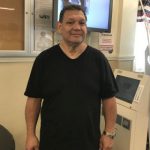 100 pound weight loss while driving out on the road!! David Lopez IS Rolling Strong while out on the road. He wants drivers to know it can be done while driving with consistency and lifestyle changes that you can adhere to day in and day out! First, David figured what his daily calorie intake should be. He made some changes to his diet which included cutting back on fried foods, decreasing portions, drinking only water, no sodas, walking at a moderate pace for at least 30 minutes daily.
Everything in moderation so during his hometime David takes a break from his diet. Soon as he is back on his truck he starts his diet back up. He has also gone from a one year DOT medical card to a two year card over the last several years. He plans to start incorporating weight bearing exercises to help tone and build muscle. Congrats to this wonderful driver!!
Farouk Oluwole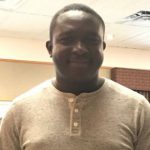 "The gratitude card exercise helped me during my Greyhound School training time. I also found the breathing exercise that my Rolling Strong coach taught very helpful."
Danny Smith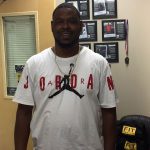 Danny has been concerned about his blood pressure for the past couple of months.  After meeting with his Rolling Strong coaches and following their advice, he has lowered his sodium intake, increased his water intake, and is exercising regularly.  As a result, Danny has lowered his blood pressure by over 30 points.
Marlon Chavez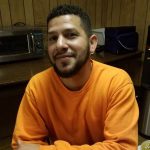 "I have lowered my blood pressure by 14 points and lost 3.5 pounds over the last 2 weeks by cutting out fast foods, walking 3-5 miles per day and increasing my water intake."
Sahr Filo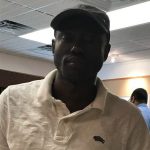 "I found the breathing exercise my Rolling Strong coach taught me at Greyhound School very beneficial."
Faycal Elkhattabi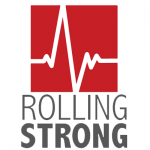 Faycal enjoys indoor soccer and basketball as regular exercise.  It allows him to be fit and to meet new people.  He does this on a regular basis in addition to workouts.  He does cardio and muscle training making it four days a week resultant in excellent readings.  hKeep it up!!
Albert Jefferson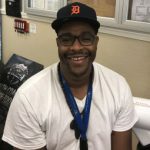 Albert has lost 4 pounds over the past 6 weeks.  Rolling Strong has helped encourage him to make small changes while out on the road.  He has replaced several of his greasy fried meals during the week with salads.  This small change has helped with his weight loss.  He also is drinking more water. Congrats to this driver.
George L.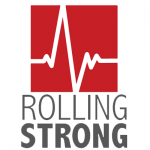 Since starting with Rolling Strong in December 2016, George has been more motivated to keep track of his blood pressure by checking in at least every other week with the Rolling Strong Wellness Coach. His systolic blood pressure has decreased by 15 points on average and he continues to take the small steps necessary to keep it under control by drinking more water and decreasing his caffeine intake.  He also watches his diet by making healthier choices in order to maintain a healthy weight.
Karen Dickson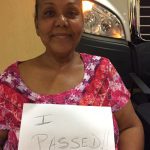 "After struggling to pass my agility test for the 2nd time, I did not think I would be able to pass because I could not fully get up on the trailer stand.  But, after working with my Rolling Strong coaches for a few hours, I was amazed when I finally PASSED!  Thank you Rolling Strong!!"
Trisha Hall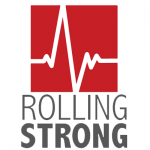 Trisha improved her quality of life by making lifestyle changes.  She cuts out sodas and drinks water infused with fruits instead.  She only eats whole grains and makes sure to cook over the road more than she eats out.  She even stretches while she fuels her truck.  She notices she has more energy than she did before.  Keep it up Trisha!
Sirrom Stergis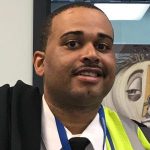 "I was able to use the 20 breath stress reduction breathing exercise our Wellness Coach offered during our training.  I found the exercise most helpful when I took breaks while doing my on the road training."
Cleveland Williams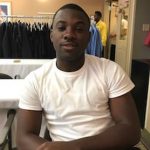 "I increased my water intake after learning the 8X8 rule during the W.E.L.L talk with our Wellness Coach during training."
Jose Ortegon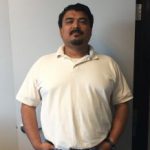 Jose lost 27 pounds in two months!  He is the safety manager here in Pomona and thanks Rolling Strong for helping him achieve this goal.  He accomplished this by talking to a Rolling Strong Health Coach daily on better options for food and drinks.  Instead of eating out, he uses the skillet and crock pot at work.  He also walks daily.  Congratulations Jose!
Isaac Chastain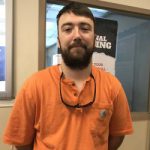 Isaac has lost 15 pounds since November with the help of Rolling Strong.  He has been making healthier choices while out on the road.  He stays away from eating too much truck stop foods.  Instead he eats homemade sandwiches, fruits, nuts, and tuna on his truck.  He also walks daily every time the truck stops.  These small changes has helped him lose weight effortlessly and he is still able to enjoy his favorite foods on occasion.  Great job.
Manuel Abron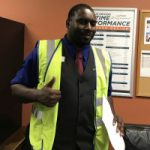 Manuel has lost 5 pounds since going through Greyhound driving school.  He learned with the help of Rolling Strong that cutting back on soda and drinking more water can help you lose weight while driving out on the road.  He uses a walking app to help him reach his 8,000 daily steps.  Combine his walking with a few diet changes and his efforts are paying off.  Congrats to this driver and his weight loss.
Patrick McCullough
Patrick has lost 15 pounds since driving a month ago.  He learned from Rolling Strong (Coach Ciara) that making small changes can help better his health while driving out on the road.  Some of the changes he has made are eating only when he is hungry, making better snacking decisions, and walking more each day.  Congrats…he is only starting his journey.  He wants to lose a hundred more pounds.
Gina Mayo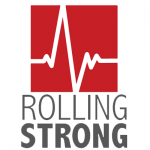 In the past month Gina got her blood pressure down to normal readings and lost 7 seven pounds.  This was even after a holiday.  Eating healthier and more exercise was the secret to her success.
John Meads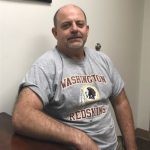 John has lost 3 pounds with the help from Rolling Strong.  He hopes to hit his goal weight by August of this year.  He has been eating salads and has cut down on fried foods.  John does not add any table salt or sugar to any of his food.  He watches his bread intake and mainly relies on fruits, veggies, and oatmeal to provide good fiberous carb intake.  He also has downloaded an app to make sure he gets his steps in each day.  Way to go..we are cheering this driver on to met his goal in August.
Robert Knowles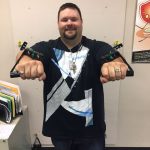 Robert has lost 44 pounds following the Rolling Strong program and using the FIT System for at least 30 mins each day.  He is so happy with his progress, and his goal is to lose another 60 pounds within the next year.  "Thank you, Rolling Strong, for making eating healthy and working out more convenient.  It's a life-saver!"
James Shepard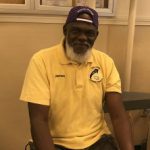 James had been driving 20 years and still has a 2 year DOT medical card due to his healthy habits out on the road.  He exercises regularly doing push-ups, fast walking at the rest areas and at the shippers.  He stays away from fast food and eats a lot of salads while out on the road.  He drinks super greens daily and water.  He found out with the help of Rolling Strong that he was still dehydrated and started increasing his daily water intake.  Way to go James!
Todd Miller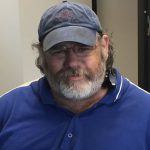 Congratulations to Todd Miller for losing 20 pounds!  He accomplished this by working out in the Rolling Strong gyms and changing up what he eats.  He chooses to eat tuna and salad with vinaigrette dressing and snack on rice cakes and fresh fruit.  He takes cinnamon and garlic tablets to aid in monitoring his blood pressure and blood sugar.  He also sets goals for himself for motivation.  Since he has lost weight, he noticed the differences in his energy levels.  Keep it up Todd!
Bruce Bennett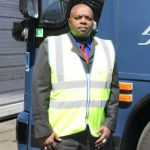 Bruce has stopped smoking!!  He has been smoke free for a month and a half now.  He checks in with Rolling Strong while at the terminal and it has helped encouraged him to get healthier and stop smoking.  The most important motivator has been that his son has asthma.  He is trying to be a good example for him and give him cleaner air to breathe.  Bruce is feeling much better, has more stamina, energy, and it is now easier for him to breathe.  He is also saving TONS of money!!!  Congrats to this great driver and we wish him continued success.
Elvis Doe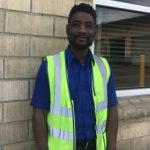 Elvis has lost weight again with the help of Rolling Strong.  He is down 2 more pounds.  He is always ready to check his bio numbers (blood pressure and weight) while in Dallas.  This helps keep him accountable for his health.  Elvis exercises daily and eats salads while driving out on the road.  He does enjoy juice/soda from time to time but always makes sure to drink plenty of water.
Janet Minor
"After talking with my Rolling Strong Coach Melanie, I have lost 3 pounds in two weeks. I've started tracking my calories and have increased my water intake.  In addition, I try to exercise as much as possible, whether it's parking far away at the truck stops or rest area, or just walking around my truck at all shippers or receivers.  I also use the FIT System on the truck.  My goal is 35 pounds lost by September.  I have also quit smoking and stopped drinking sodas.  Thank you Rolling Strong!!"
Helen Rinkins
"I lost 3 pounds this week by increasing vegetables and drinking water.  The scale wasn't moving & I was trying to lose, stopped soda, increased water but didn't realize that I wasn't eating many veggies until the Rolling Strong Coach asked if I was eating them.  So, I focused on increasing them and the scale started moving!"
Willstephnorm McCoy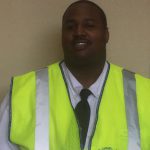 This driver brought his blood pressure down by 25 systolic points by drinking more water and lowering his stress after working with a Rolling Strong Coach during Greyhound school.
Cindy Vail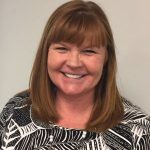 "After a bad fall and injury to my arm, I was on medical leave for 30 days.  After returning to work I still only had about 10% use of my arm and started physical therapy 2 days per week.  I was introduced to Melanie Willetts of Rolling Strong and I mentioned my arm hurting and that my knees were also beginning to hurt.  Melanie recommended an eating plan that could help reduce inflammation in my knees and arm.  On February 20th, I started the 30-day plan."
"At this time, I weighed the heaviest that I have ever weighed (now I know why my knees hurt so bad). On March 24, when I ended the program, I had lost 12 pounds and 11 overall inches.  My face was clearer and glowing, I was sleeping so much better, and my knees weren't hurting nearly as bad.  I have started drinking my coffee black, and eating less grains and sugars.  I'm still very conscious of what I'm eating and am hoping to do another 30 days soon."
Lorrie Hope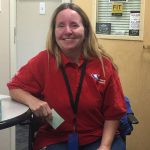 "I set my goal 10 pounds.  Lorrie, the Rolling Strong Coach at the Hutchins terminal, taught me the importance of water and so with the help of Rolling Strong I have gone down 6 pounds already.  ONLY 4 more pounds to GO to reach my goal!!!!"
Rhett Williamson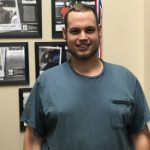 "Since January of 2017, I've managed to loose 39 pounds with the help of the Rolling Strong coaches.  I was on a low carb diet, then with the help of the coaches I was introduced to the FIT System.  Because of the changes in my diet, my sleep patterns have changed for the better.  I stopped having cravings for sugar drinks and anything to do with sweets.  Know your worth, and go out and get your worth."
Madeline DePaul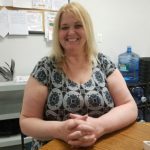 "Since working with the Rolling Strong Health Coach, I've lost weight and feel more energetic.  I love the accountability, the coaching, taking small steps to change, and learning how to de-stress with breath."
Jeannie King
Jeannie has lost 3 pounds with the help of Rolling Strong.  She is drinking more water each day with lemon and juicing on the truck.  She has started adding exercises each day to help burn calories and build strength.  Jeannie does 10 push-ups, 2 leg lifts, and 2 reps of 30 jump rope.  To keep her mental clarity and a clean spirit she reads her Bible 2 times a day.  She says this helps her to stay consistent with her exercises.  Congrats to this wonderful driver on making small changes to help better her health.
Mark Capps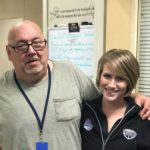 "Rolling Strong impacted my life by encouraging me to change my eating habits and to start walking more.  I purchased the FIT System back in March of 2016.  I've lost 49 pounds and my blood pressure has dropped 25 points and I've managed to keep it down.  Through my fitness routine I've managed to strengthen my knee, cleared my lunges, and I'm not concerned about getting sleep apnea.  At my age those are good numbers."
Jennifer Farerlie
Jennifer has lost 11 pounds with the help of Rolling Strong.  She learned during orientation that making small changes can add up.  She has lost around 2 pounds per week while out on the road.  She is adding exercise and drinking lots of water while driving.  Every opportunity she gets, Jennifer tries to get down from the truck and run around it.  She started out eating veggies to help add a good source of fiber into her diet.  Check out Jennifer's before and after photo…Way to go!
Antonio Sailes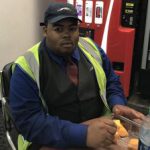 Antonio is committed to improving his health with the help of Rolling Strong.  He has not smoked since Jan.13, 2017!  He bought a pack of cigarettes while out on the road and smoked half of the pack and then gave the rest away.  He hasn't picked up another cigarette since that time.  He is now focusing on changing his diet and is feeling more energetic each day.  We are so proud of this driver and wish him continued success!
Brenda Johnson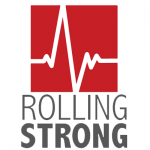 "I have been with the Rolling Strong telephonic coach since Oct 2016.  With coach Kristy's encouragement, I have lost 40 pounds and a total of 26.5 inches.  I'm going to do my first 5k race in May and I would like to thank Kristy and Rolling Strong for all the support on my journey to lose wieght and to get fit."
Elvis Doe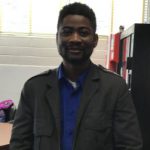 Elvis has lost six pounds since November, 2015 with the help of Rolling Strong. He has learned that small, consistent changes are key to living a healthier lifestyle. The two main changes he has made is staying away from greasy foods and moving more. He has started walking more each day and enjoys riding his bike when at home. The ripple effect of these changes is not only the weight loss, but he also feels much healthier and has more energy. Way to go, Elvis!!
Ken Daley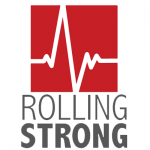 "A few months ago I started working with Kristy, the Rolling Strong telephonic coach, and learning about what I could do to improve my heath. Since I started, Kristy has taught me about what foods are good for me, what foods to stay away from, and above all – portion control. I cut my food intake, got a Fitbit, and started setting goals. It was hard because I love to eat, but now it is easier. Before I started my walking regime, I would walk half way through Walmart and I was done.  I hurt and just didn't want to do anymore. But now my goal is 5,000 steps a day, and most days I exceed that."
"In December, I got on a scale at a Petro station and I about died.  I had never weighed so much! I went to my doctor and my cholesterol was 50 points too high and my liver enzymes were high as well. With my new-found knowledge from Kristy, a whole new diet, and now my walking, I have lost 22 pounds in the last few months and my cholesterol is perfect.  My liver enzymes were improved and my blood pressure had decreased by 20 points.  As a result, I feel like a new man. I still have a long way to go, but with the help and support that I receive from the Rolling Strong program and those in my personal life I will continue to strive to meet my goals. Thanks for everything."
Mark Henry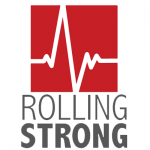 "I met with Coach Nancy, my Rolling Strong Coach, back in September and we discussed diet, exercise, and quitting smoking. I am a vegetarian, so my diet is pretty healthy, but I wanted ideas to help bring down my blood pressure so that it was within a normal range. Nancy gave me some great suggestions, and today, my BP has improved. I have also lost 6 pounds AND I've quit smoking/vaping completely!"
Angel Collazo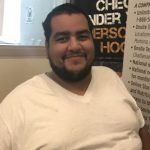 Angel has lost 10 pounds since January with the help of Rolling Strong. He has been drinking lots of water and preparing his own food in the truck. When he can, he goes out for a walk. These simple changes have helped him to lose weight. Keep up the great work, Angel!
Sydney Denson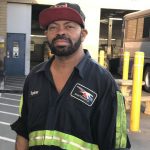 Sydney has lost 25 pounds since August! He has made several changes to his diet with the help from his Rolling Strong coach. He is soda free and drinks water all day long to help him stay hydrated and focused. He has also decreased the amount of fried foods he eats, replacing them with baked foods and veggies. He is feeling better and now has more energy with the positive changes he has made to his life. Fantastic job, Sydney!
Jared Mentkow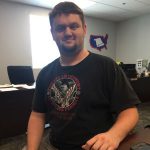 Jared took the advice from Rolling Strong and cut out all sugary drinks such as juice and soda. His main drink of choice is water and Gatorade. He says he feels more energetic since the decision. Great job, Jared!
Cesar Narvaez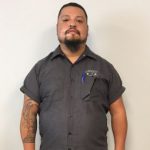 Cesar has lost ten pounds in two months! He is doing his best to practice the advice from Rolling Strong daily. Whenever he is not driving, he walks around and finds something to do so he is not sitting around. He chooses healthier options, like fruits, when it comes to snacking, and chicken wraps or the salad bar when it comes to meals. Great job, Cesar!
Randy Beaver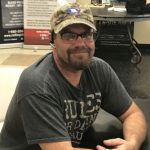 Randy has lost 12 pounds since completing orientation this past December. He watched the Rolling Strong videos and learned that keeping up with your health while driving is crucial. He eats baked chicken, fish, and shrimp tacos while out on the road. Randy snacks on dried fruits and nuts to help keep him from over eating when he gets bored while out on the road.
He exercises every day, doing at least a half mile around his truck daily. This gets his blood pumping and helps bring down his blood sugar. Randy is going to start incorporating exercises with weights in order to help tone and build muscle. Congratulations, Randy, and keep up the great work!
Charles Adams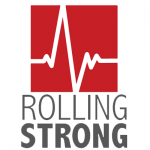 Charles has lost 17 pounds in two months! He accomplished this by drinking water, cutting back on soda, and eating salads instead of the unhealthier options at truck stops. He has taken the advice from Rolling Strong very seriously, and makes a point to move around as often as possible. Great job, Charles!
David B.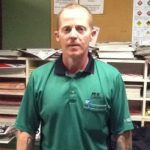 David has been working with a Rolling Strong Wellness Coach for nine weeks. He has lost a total of five inches off his waist and 28 pounds!  At the start of his weight loss journey, David began doing CrossFit four times a week.  He continues to work out weekly and pushes himself during every workout!
David has also worked with his wellness coach to incorporate healthy eating habits into his lifestyle. He continues to work very hard in order to maintain his current weight. Way to go, David!
Rich S.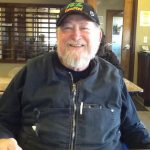 Rich has worked with a Rolling Strong Wellness Coach for the past year. He tries to walk every morning before work in order to help decrease his blood pressure and pulse and as a result, Rich's biometric readings have continued to be stable for the past year. Keep up the great work!
Eric P.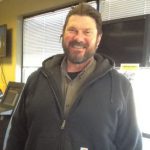 Eric has worked with a Rolling Strong Wellness Coach for the past few months. Within those months, he has increased his physical activity each week. Not only has his physical activity improved, but his water intake continues to increase every day! Eric's blood pressure, pulse, and weight have also been stable for the last few months. Way to go, Eric!
Paul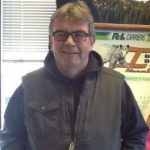 Paul has been working with a Rolling Strong Wellness Coach for the last year. He is an avid runner and has continued to work hard to increase his mileage each week. Paul has added more protein to his diet in the morning as well as complex carbohydrates. His goal is to run a 5k in the next few months. Keep up the excellent work, Paul!