There are so many great podcast out there to keep you entertained and informed. Put a few of these health-focused podcasts in your library. Continue to learn more about things that interest you but be open to hearing about new facets of health. Podcasts are available on all major platforms.
The Rich Roll Podcast
Rich Roll has an interesting personal story of addiction that he touches on in each episode. This podcast hosts some of the world's best athletes, healthcare experts, and religious leaders, with a focus on self-improvement. There is something for everyone here. Most are over 2 hours, so buckle up! Frequency: 2 times/week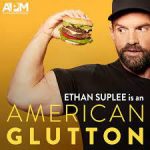 American Glutton
Actor and host, Ethan Suplee, has tons of experience with weight loss….and weight gain. At his top weight he was over 500 pounds. He shares what has worked, and not worked, for him and hosts celebrity and experts guests to offer other ideas with regards to all things weight loss. Topics like intuitive eating, health at every size, and intermittent fasting are tackled. Be prepared to laugh and learn as you head down the road. Length: 45 min to 90 minutes Frequency: 1 time/week
The Doctors Farmacy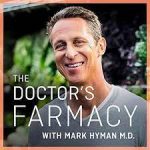 Hosted by Dr. Mark Hyman, an advocate for a healthy food and a healthy food system, this podcast discusses how what we eat impacts our bodies and the world around us. "How Eating an Anti-Inflammatory Diet is Key to Regaining Your Health" or "How to Rewire Your Brain For Sleep" will open your eyes to your power to improve your own health. Length 15 to 90 minutes. Frequency: 3 times/week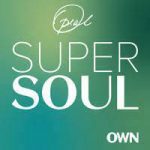 Oprah's Super Soul Conversations
Oprah is still working her magic on this podcast, enlisting authors, spiritual leaders, experts from health and wellness, actors, business professionals and others. The focus is help listeners connect to the world around them with the goal to become your best self. Length: less than 60 minutes Frequency: 1/week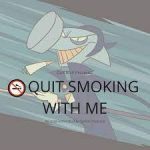 Quit Smoking with Me
Quitting is hard! Getting a support group behind you can be the key to success. Add this podcast to your list of supports. Start with the Prep-episodes, like "Develop a Mantra", to "Get Ready for Your Quit Date. Once you hit your date, get daily support for 30 days with a focused, unique podcast based on your experience on Day1 through to Day 30. Short podcasts of less than 15 minutes.
All episodes previously recorded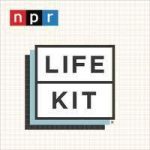 Life Kit
This podcast helps you with all things LIFE. These shorter podcasts of less than 30 minutes, do a deep dive on a specific subject like "4 Tips to Beat the Summer Heat" or "What you Should Know about The Delta Variant". Learn a little something about everything in LIFE. Frequency: 3 times/week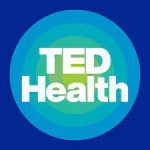 Ted Health
This TED series is all about your health. These shorter, less than 30 minute, podcasts cover a broad range of health topics, and will make you think. ""How to manage your stress like an ER doctor" or "What causes headaches". While scientists and physicians lead the discussion, the content is easy to understand for the average person. Frequency: 1 time/week
Check out a few new podcasts that focus on health and will help you to keep moving forward towards your goals!
by Christy Coughlin