It's summer! We are in the midst of a pandemic! Summer offers a chance to exercise in the great outdoors with family and friends. Keep the current health crisis in mind, take extra time to plan your outings for summer exercise, and still enjoy the long, warm days of summer.
This summer, keep safety in mind at all times:
Social distance
Wear a mask when not social distancing or when indoors
Wash your hands often and bring hand sanitizer when out
Avoid touching your face
Steer clear of crowds
Protect your skin with sunscreen and a hat
Stay hydrated by drinking water often
Wear a life jacket for all open water activities
Summer Exercise Suggestions
Walk Uphill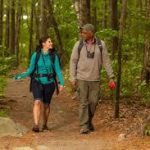 Hiking can be a great activity, for all ages, during the pandemic. Hiking works your cardiovascular system and the large muscles of your lower body. Rolling Strong has partnered with AllTrails, a great app to find trails in your area or wherever you are traveling. Click on Fitness, then Trails to launch AllTrails. Pick a less popular hike to avoid crowds, an appropriate difficulty level, and plan your day. It's best to hike early or late to avoid the hottest point of the day. Pack a backpack with water, sunscreen, healthy snacks, bug spray, and a first aid kit. Take pictures of the colorful rocks in the streams, the towering trees, and the rolling hills.
Walk on Water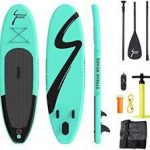 Try Stand Up Paddleboarding (SUP) another great activity for all ages and athletic abilities. SUP is a balance challenge that works your core and upper body. Inflatable boards are all the rage as they are portable, easy to assemble and work on most small to medium bodies of water. Rent a board to try it out or purchase one of the affordable models on the market. Your little one can hang out on the front of the board while you paddle. Life jackets and sunscreen are required pieces of equipment.
Sit and Paddle
Canoeing and kayaking are also great water sport options. Kids can offer some paddle assistance or just enjoy the ride. Explore inlets, bird watch, or enjoy the gentle current of a river and travel one way. Paddling is a great upper body workout. Drop a fishing line, and you may catch dinner. Again lifejackets and sunscreen are required.
Take a Dip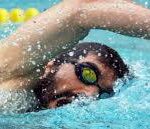 Many pools are opening in a limited capacity. Swimming is a great whole body workout that is gentle on joints. Pain in your shoulders or neck may ease up after time in the water. The hydrostatic pressure of the water acts as a massage. Swim laps, try water aerobics, or run in the pool. No pool options-choose a clean lake or pond to take a dip. Never swim alone and keep a constant eye on young ones. Of course, lather on the sunscreen…several times.
Get Rolling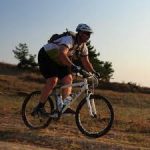 Biking is a great family activity and a great workout for your lower body. If you haven't ridden in years, dust off your bike, get it tuned up and plan an outing on a bike trail. With fewer cars on the road, there are more safe options for riding. Again use AllTrails to find biking trails near you. Many trails are specific for biking or hiking so make sure to check before you begin. Helmets and sunscreen are mandatory for safe riding. Bring water and snacks so you can enjoy a long outing. Check out this video about biking.
Golf
Golfing is an option in most states. It might be the time to learn how to play this lifelong game or get your kids on the links. Golf is a nice way to spend quality time with people you care about, enjoy the great outdoors, and walk a ton of steps. Mini-golf can be an easier way to hit the white ball and allows for social distancing.
Tennis or Pickle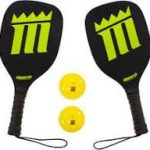 Tennis is a classic summer exercise. Most courts are open but often require a reservation. Check with your local park district. Tennis provides great eye-hand coordination, works your cardiovascular system and all the large muscle groups in your body. Pickleball is a kinder, gentler version of tennis that is all the rage. With a smaller court, lighter racquets and balls, it is easier to learn and master so you can get a good game on during your first outing. Many tennis courts are now marked for pickleball. Make sure to wear appropriate footwear for the side-to-side movement of racquet sports.
Hang out in Your Yard
Yard activities will give you great exercise that doesn't seem like exercise. Crossnet is a volleyball game, foursquare style. It allows for a smaller court, making the volleys longer and evens the playing field. Jousting is for the more athletic crowd. You will work up a sweat as you laugh like crazy trying to knock your rival off of their roost. Spikeball is a fast paced game for up to four that offers a great workout without trying. Badminton is always good fun and great exercise. The slow speed of the birdie makes it easy for all. Don't forget the classics like hopscotch, jump rope, catch, frisbee, tag and obstacle courses. Get the kids away from the screens and get everyone moving in the safety of your yard.
So approach this summer with the pandemic in mind, and adjust your exercise plans accordingly. With a little extra effort, you can still enjoy all the fun activities of summer while staying safe and healthy.
by Christy Coughlin, Wellness Coach