Make Your Everyday Meals Healthier and Taste Better
Improve your everyday meals with a few substitutions, that will become healthy habits. These changes will increase nutritional value, reduce calories, decrease your intake of processed food and enhance your weight loss efforts.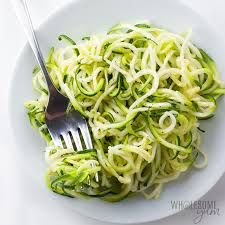 Try a new "pasta"
A staple in many weekly meals, pasta is a simple carbohydrate, offering little nutrition and about 200 calories per cup. Try halving the pasta and mixing in a better alternative or ditch the pasta all together.
Try

vegetable noodles

for pasta.

Grocery stores offer zucchini, sweet potato, beet, and squash spirals that are a healthy alternative to pasta. You can buy a spiralizer and create your own zoodles (zucchini noodles).

Roast a spaghetti squash

, and use the skinny strands as pasta. Spaghetti squash has 42 calories per cup, and is a good source of fiber and Vitamin A. Use under your favorite red sauce to add a serving, or two, of vegetables.

There are so many options for pasta made with healthier ingredients like

lentils, chickpeas, and veggies

. These new options are so tasty and offer more flavor than regular pasta.
Reduce the bread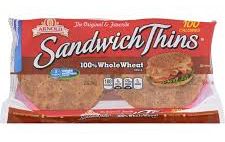 Sandwiches on the road are generally made with huge pieces of processed bread with no nutrition or fiber and lots of calories.
Pack your own sandwiches on

Thins

, which don't overwhelm the fillings.

Choose

whole grain

bread options with 3-5 grams of fiber. Fiber aids in digestion and can help with weight loss.

Ditch the bread and make

lettuce wraps

or at least eat open faced.
Choose something other than rice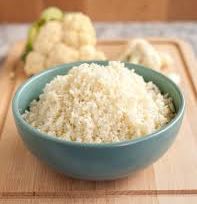 White rice is another low nutrient, high carb staple that delivers little value at 100 calories per cup. Brown rice is a better choice.
Substitute

quinoa,

which is loaded with protein, iron and fiber. Available in a variety of colors, the white version resembles rice, and may go unnoticed at your dinner table. Top quinoa with chicken and veggies.

Cauliflower rice

is a great substitution made popular by the Paleo diet. Use a food processor to turn

cauliflower florets into rice

size pieces or buy it prepared. Fry the rice with a little olive oil, garlic, and green onion for a delicious, veggie substitute for rice. You can even add a few eggs to make healthy fried rice. Try it under beef and broccoli.

Make healthy substitutions for pasta, bread and rice and turn everyday meals into healthy and delicious creations to enhance your weight loss goals.
Click here to learn more about Rolling Strong or to sign up.
by Christy Coughlin, Wellness Coach