Winter is hitting most of the country like it never has before. Evidence shows that global warming is weakening the jet stream, allowing cold air to escape from the artic and push south. Places like Texas, are learning what winter really means, with frigid temperatures and measurable snowfall. Arm yourself with a few new tools, or winter essentials, to help you weather the storms.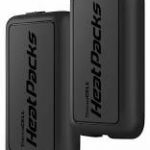 Slip a Hand Warmer in your gloves before you head outdoors. Hands are usually the first thing to get cold, as they have little fat protection. Whether you are walking the dog, getting some exercise, or tending to your vehicle, your hands will stay toasty for up to 6 hours. These packs are USB rechargeable so no waste or black residue-like the disposable warmers. Get one and flip it between gloves or two and keep all your digits toasty.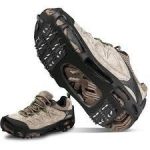 Don't risk slipping on the ice or snow by outfitting your shoes with Ice Cleats. Slip the stretchy form over any shoe, hooking it over your heel and toe. As you step out of your vehicle or out your front door, these cleats will give you the assurance of a stable surface. You can feel confident going for a longer walk or just moving from your vehicle to your destination. Prevent falls and the accompanying fractures, by using ice cleats.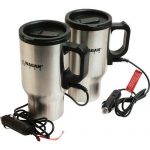 Keep your insides warm while it is cold outside with this Heated Travel Mug. Keep your tea, coffee, or lemon flavored water warm and secure in your drink holder. Charge the mug with the 12V, detachable charger. Liquid stays warm for 2 hours when not plugged in.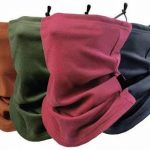 Get two for the price of one with a warm Neck gator/face mask combination. Unlike other gators, that don't stay put, ear loops will keep this one in place. A pocket for a disposable, 5-layer filter, makes it a great pandemic choice. Wear it all day to keep your neck warm, and prevent cold air from sneaking down to your chest. Machine washable and available in several colors.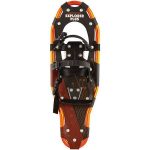 If the snow is making it impossible to walk in it, try walking on top of it instead with a pair of Snowshoes. Snowshoes work by distributing your weight over a wider base so you don't sink down in the white stuff. Get a great, low impact workout at the park, in the woods, or wherever you have a few inches of snow. Add an incline and make it even more productive. Snowshoes will make you love the snow……at least while you are out walking.
by Christy Coughlin